Our editor Laura Osorio Sunnucks shares a project she headed at SDCELAR to the International Training Programme
On 25th March 2021, our Mexico editor Laura Osorio Sunnucks presented to the International Training Programme the work she and researchers at the British Museum's Santo Domingo Centre (SDCELAR) produced, which was shared with 100 Histories in "A Dolphin Tooth Necklace" essay.
Here is the abstract of the talk:
"The SDCELAR project I will discuss concerns items in storage that were (mostly) collected at the turn of the 19th century by Anglican missionaries Wilfrid Barbrooke Grubb and Seymour Hawtrey in the Paraguayan Chaco. The project seeks to understand and mobilise these items from the perspective of the descendant of the Peoples who made them, mostly the Enlhet and Enxet, but it also hopes to be relevant to the social context of other Indigenous groups who reside in the region. Following Anglican missionary incursions, large swathes of the Chaco were sold to Mennonite settlers, who have heavily deforested the region and who employ – and arguably exploit – local Indigenous inhabitants. Our group is currently researching the collection to explore local Indigenous and ex-Mennonite spatial worlds and how they relate to identity, territory and transnationalism."
Our digital editor Benjamina Efua Dadzie talks about 100 Histories at Our World Heritage Initiative's 3rd Webinar on Local Learning
On 15th March 2021, Benjamina Efua Dadzie shared the work 100 Histories does, as a form of everyday activism and resistance. She highlighted the importance for minoritised people to have access to their heritage and history, and the impact of continued European hoarding of heritage and objects.
To learn more about Our World Heritage Initiative, visit http://www.ourworldheritage.org
Our editor Latika Gupta talks about 100 Histories to Museum Studies students at The University of Manchester
On 22 February 2021, Latika Gupta introduced the work of 100 Histories, its genesis, why it is necessary, the multiple theoretical, curatorial and decolonising approaches to the MA Museum Studies, Arts Management and Heritage Studies students, within their Decolonise the Museum module at The University of Manchester. The programme convenor is Dr Emma Martin.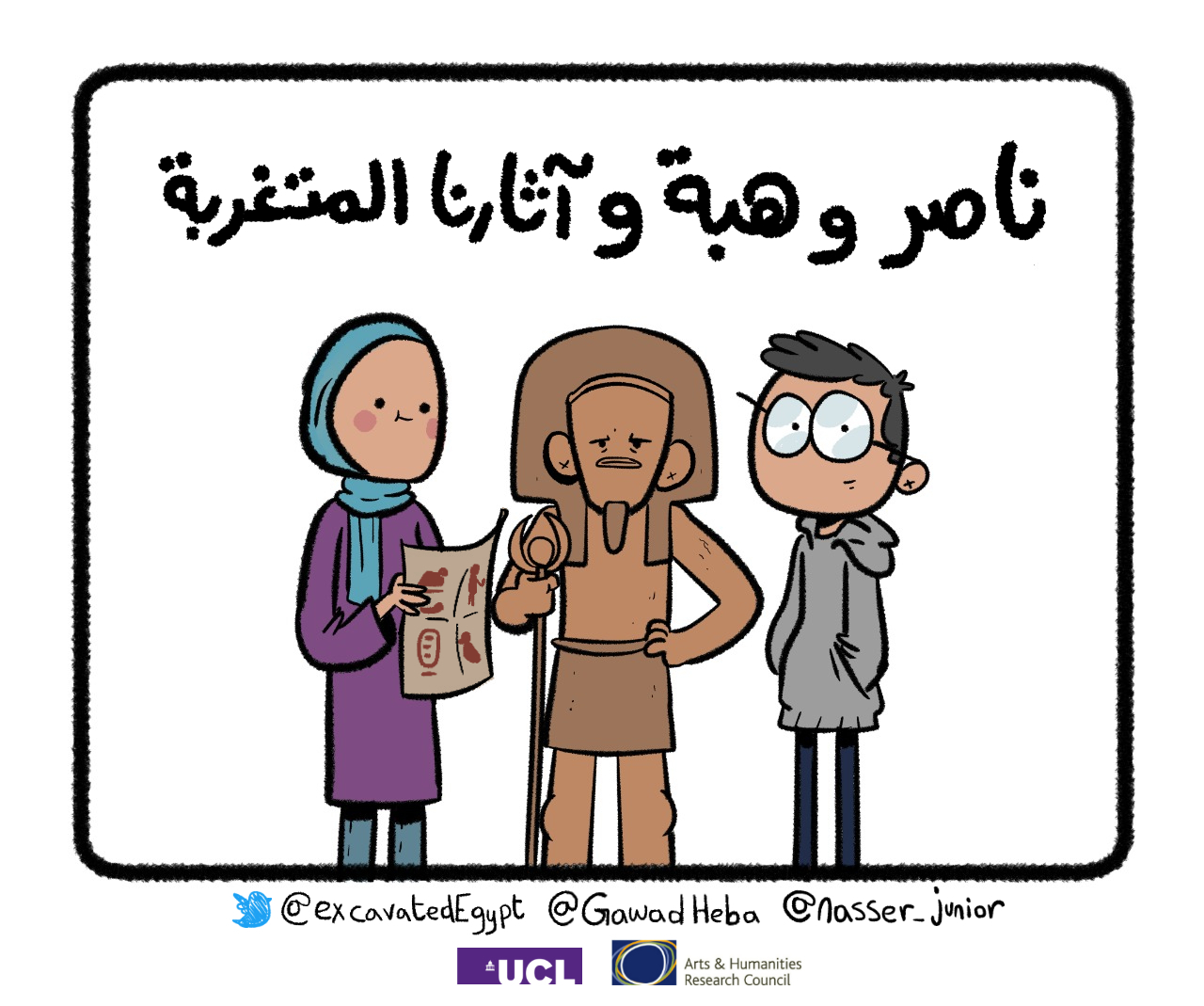 Abd el-Gawad, H. and Stevenson, A. (2021) 'Egypt's dispersed heritage: Multi-directional storytelling through comic art', Journal of Social Archaeology. doi: 10.1177/1469605321992929.
Would you like to contribute to 100 Histories?
We can never be comprehensive but we are still hoping to welcome more voices to the platform. One of the gaps is in coverage for North America and we would very much welcome interest from individuals from First Nations or Native American communities in editorial roles as well as contributions.
Learn more about our Project History and Call for Action
Photo: 'Tlingit comb', belonging to the Tlingit people, First Nations peoples of the Northwest Coast of the Americas. © Robert and Lisa Sainsbury Collection, Sainsbury Centre for Visual Arts.
Are you interested in producing a podcast series with us?
We are looking for a collaboration with a professional podcast producer who can support the creation of audio stories related to the objects we are exploring.